VTT
VTT is one of Europe's leading research institutions. We are owned by the Finnish state. Our task is to advance the utilisation and commercialisation of research and technology in commerce and society. Through scientific and technological means, we turn large global challenges into sustainable growth for businesses and society. We bring together people, business, science and technology to solve the biggest challenges of our time. This is how we create sustainable growth, jobs and wellbeing and bring exponential hope. We have almost 80 years of experience in cutting-edge scientific innovation achieved together with private companies and the public sector.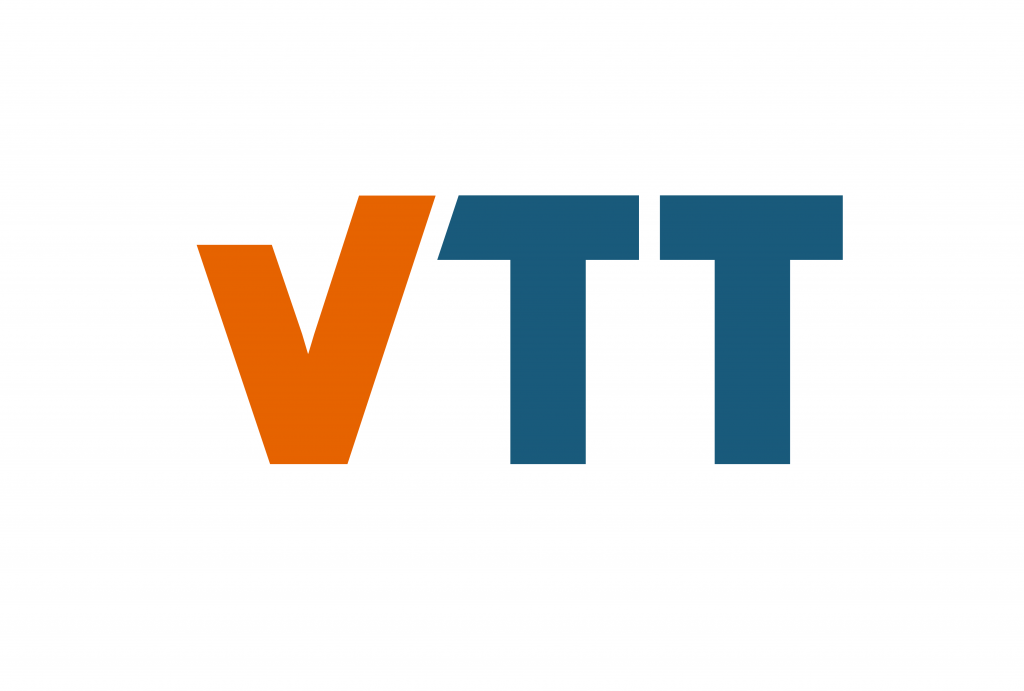 ABB
ABB is a leading global technology company that energizes the transformation of society and industry to achieve a more productive, sustainable future. By connecting software to its electrification, robotics, automation and motion portfolio, ABB pushes the boundaries of technology to drive performance to new levels. With a history of excellence stretching back more than 130 years, ABB's success is driven by about 110,000 talented employees in over 100 countries.
AGCO Power
AGCO POWER has been the trusted engine from generation to generation, for over 70 years. We help many of the world's leading tractor and farm machinery brands deliver extreme performance, even in the toughest conditions. Our passion is the key in developing industry leading engine and power generation solutions that are known for durability and long life spans. Wherever your equipment happens to be, AGCO's service network is there to support your operation. Power is our business.
ANDRITZ
ANDRITZ Oy is a leading global supplier of systems, equipment and services for the pulp and paper industry including wood processing, fiber processing, chemical recovery, and stock preparation. In addition, ANDRITZ Oy offers biomass boilers and gasification plants for energy production. ANDRITZ Hydro Oy, located in Tampere, delivers systems, equipment, and services for hydraulic power generation. The number of employees of ANDRITZ companies in Finland is approximately 1 400. The Center of Excellence are Kerava, Kotka, Lahti, Lappeenranta, Savonlinna, Vantaa, Varkaus, and Tampere. The Headquarters are located in Helsinki, Finland. The company is owned by ANDRITZ AG of Austria.
AW-Energy
AW-Energy Oy is a pioneer in the green economy and a global leader in wave energy technology, which provides significant added value to the production of Green Hydrogen and in the transition to cleaner and more sustainable renewable energy provision. Its flagship product, WaveRoller®, is the world's first certified and demonstrated commercial‐scale wave energy converter unit that is submerged near-shore and works on the principle of an innovative hinged panel that is attached to the seabed. It generates electricity from the movement of the waves (surge phenomenon) and is installed close to shore to support and compliment onshore renewable energy generation with local, regional or national power grid connections. AW-Energy Oy is the global leader in wave energy technology and is based in Finland and operates in multiple continents. Discover more at www.aw-energy.com. Follow us on Twitter @WRoller.
CarbonReUse Finland
CarbonReUse Finland Oy is specialized in Carbon Capture. In 2009 this development work was started and in 2014 the company was found. The method used was to not use any chemicals, only water thus it is especially clean. Captured Carbon Dioxide is thus clean and no emissions to the nature is generated. The process is also economical because Carbon Dioxide is not bound chemically so no energy is needed for regeneration. The company is having four own patents and sole right to one Post-Desorber patent of XAMK. The company is having three products namely Top Capture®, Heavy Capture and Power Capture. These are all designed to individual Carbon Dioxide densities. For instance, Power Capture is optimized to flue gases of power plants. Product gas Carbon Dioxide is concentrated to 95 – 98 % with the processes of the company. All lines are having a good automation so in normal use no supervision is needed. The lines are also equipped with remote control.

Convion
Convion is one of the leading technology companies developing fuel cell systems based on solid oxide cell technology (SOC). We commercialize products for highly efficient distributed co-generation and green hydrogen production by electrolysis. SOC technology is unique in its ability to facilitate ultra clean gas-to-power and power-to-gas conversion at uncontested efficiency in a manner scalable to industrial scale. Zero emission distributed power generation and hydrogen production by electrolysis are key technologies facilitating transition of energy markets to carbon neutrality. Established in 2012, Convion and its partners form a solid technological foundation for Power-to-Gas and Gas-to-Power value chains in Finland. Read more at https://convion.fi
Elcogen
Elcogen (est 2001) is an Estonian/Finnish cleantech company developing and manufacturing highest performing and the world's most efficient SOC technology for residential, commercial and industrial applications. Elcogen enables its partners to deliver power production and power storage solutions to mass market addressing zero emission as well as hydrogen society challenges. Elcogen was awarded Innovation award by European Business Awards 2019/2020. Company supplies more than 60 commercial customers worldwide and aims to become world's leading producer of commercial SOFC /SOEC cells and stacks.
ESL Shipping
ESL Shipping Ltd is the leading carrier of dry bulk cargoes in the Baltic region. ESL Shipping's competitive edge is based on its ability to secure product and raw material transportation for industries and energy production all year around, even in difficult weather conditions. The shipping company loads and unloads large ocean liners at sea as a special service. ESL Shipping Ltd has been in business over 70 years and is a subsidiary of Aspo Plc. ESL Shipping's subsidiary AtoB@C Shipping has currently 31 vessels in 4,000-6,000 dwt segments in its fleet. The combined fleet of ESL Shipping and AtoB@C Shipping consists of 51 vessels with cargo capacity ranging from 3,000 to 56,000 dwt.
Helen
Helen Ltd helps to make everyday life a little easier for over 550,000 customers in Finland. In addition to heat, cooling and electricity, we offer solutions for regional and renewable energy, smart buildings and electric transport. We are developing a smarter, carbon-neutral energy system that enables everyone to produce, use and save energy with respect for the environment. We aim to achieve 100% carbon neutrality in our energy production by 2035. Let's join forces and turn the opportunities of a new energy era into reality.
INERATEC
IC provides modular chemical plants for Power-to-X and Gas-to-Liquid applications and supplies sustainable fuels and products. Hydrogen from renewable electricity and greenhouse gases like CO2 are converted into e-kerosene, CO2-neutral gasoline, clean Diesel or synthetic waxes, methanol or SNG. The innovative reactors provide a high load flexibility as well as quick start-up and shut-down times. Therefore, the reactors are perfectly suitable for fluctuating renewable energy applications, e.g. wind or solar. Additionally, with this reactor concept a cost-efficient, modular numbering-up approach instead of a risky technology scale-up becomes possible, meaning that standardized modules are multiplied to reach higher capacities instead of a traditional scale-up.
Kleener
Kleener is a technology company that develops ash handling and CO2 recovery equipment. Kleener liquid is produced in an ash handling system and is used for CO2 recovery and as a fertilizer raw material. As a result of over 23 years research work, Kleener has achieved linked innovations which simultaneously solve expensive problems in two areas – biomass power plant ash handling and cost-efficient CO2 recovery from flue gases, which consequently will accelerate Power-To-X (P2X) concepts to drastically reduce CO2 emissions.
Meriaura Group
VG-Shipping, part of family-owned Meriaura Group, is a Finnish shipping company located in Turku. The group of companies focuses on shipping and shipping related services, with a cargo volume 3,0 M tons annually, that equals 3 % of total volumes of Finnish foreign trade sea transportation. Our mission is to provide solution-oriented transport service to our partners in special and project cargoes, products of bio-, circular economy and agribulk, and offer complete solutions for logistic chains as well as ship management services.Our business is based on environmental values and the development of environmentally friendly measures in operations through choices and innovation. Our vision is to be the leading forerunner in environmentally friendly, innovative and solution-oriented maritime transport and ship management services. We aim at developing a carbon-neutral energy solution as part of a carbon-neutral logistic chain.
Neste
Neste (NESTE, Nasdaq Helsinki) creates solutions for combating climate change and accelerating a shift to a circular economy. We refine waste, residues and innovative raw materials into renewable fuels and sustainable feedstock for plastics and other materials. We are the world's leading producer of renewable diesel and sustainable aviation fuel, developing chemical recycling to combat the plastic waste challenge. We aim at helping customers to reduce greenhouse gas emissions with our renewable and circular solutions by at least 20 million tons annually by 2030. As a technologically advanced refiner of high-quality oil products with a commitment to reach carbon-neutral production by 2035, we are also introducing renewable and recycled raw materials such as waste plastic as refinery raw materials. We have consistently been included in the Dow Jones Sustainability Indices and the Global 100 list of the world's most sustainable companies. In 2019, Neste's revenue stood at EUR 15.8 billion, with 82% of the company's comparable operating profit coming from renewable products. Read more: neste.com
Proventia
Proventia is an environmental technology company, providing technologies and services for engines. Proventia develops, engineers and supplies innovative, customized exhaust aftertreatment solutions for diesel engines in both OE and retrofit installations. Proventia also produces integrated insulation solutions for the needs of thermal management in engine compartment and offers testing services and modular Proventia Test Units for a variety of engine testing needs. Proventia is a part of Head Invest Group, a family-owned Finnish technology-focused group. For more information, visit https://www.proventia.com